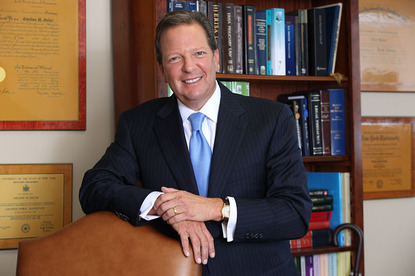 Officers and managers have mistakenly believed that by designating the plan sponsor as Named Fiduciary, they would limit their own personal fiduciary liability for plan administration and plan investment. Courts have found that individuals performing a fiduciary function on behalf of their corporate employers become a fiduciary under ERISA and are potentially exposed to personal fiduciary liability.
Many plan sponsors designate the employer as Named Fiduciary fostering a false sense of security among officers and managers performing fiduciary functions for the plan. The best practice is to name an independent advisor to act as Named Fiduciary, resulting in a specified individual or entity with subject matter expertise knowingly assuming fiduciary responsibility for plan administration and plan investment.
We schedule quarterly meetings with plan sponsors to review and obtain their approval of our quarterly fiduciary monitoring reports. We demonstrate that we are prudently operating the plan in accordance with fiduciary governance best practices. These reports satisfy the plan sponsor's responsibility to monitor the fiduciary delegation to us.
We are worthy of a fiduciary mandate having acknowledged fiduciary status in writing and having been appointed named fiduciary in the plan document. We protect plan sponsors and boards of directors by issuing an annual certification letter demonstrating fiduciary and operational compliance and evidencing an employer monitoring process.
We have the requisite legal, investment, administration, audit, and fiduciary knowledge and experience to effectively manage 401(k) plans and retirement plans for plan sponsors. We significantly reduce employer liability through procedural prudence practice and the assumption of fiduciary responsibility as Managing Fiduciary, Named Fiduciary for Plan Investment, and Named Fiduciary for Plan Administration in the governing plan document.
Our firm emphasizes personalized attention and responsive service. We conduct annual due diligence reviews of plan transactions and practices. We ask probing questions regarding service capabilities and fee arrangements. We offer the highest level of accountability and risk management for a reasonable and competitive fee. We provide our clients with a single source of expertise and representation.
Our fiduciary governance structure creates a full-service solution and compliance strategy. We are an experienced ERISA Named Fiduciary capable of implementing the most effective retirement plan management strategies. The plan sponsor fiduciary retains the residual fiduciary responsibility to select and monitor the independent ERISA Named Fiduciary.
Stone Hill Fiduciary Management, as an ERISA fiduciary, accepts the delegation of plan fiduciary decision-making. We consistently apply fiduciary best practices. We assume the delegation of discretionary authority from boards, plan committees, and others who have the legal responsibility of making investment decisions and administration decisions. We understand the importance of engaging in a prudent decision-making process and following the plan document.